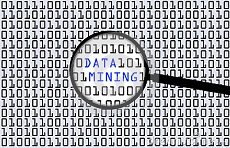 Seeing how the customer is always right, a business that already knows what their client is thinking will leave both parties feeling happy and satisfied. A great modern day tool that lends itself to understanding the customer better is called data mining. Data mining has been around for a while, and its use has brought great outcomes to customers and business owners alike. Today's data collection is affordable and reliable, and it's something that could be done internally as well as with help of professional external companies, and the information gained can be successfully used and combined with the company's knowledge management system solutions.
Thanks to technology, the world keeps evolving faster than ever before. Not only are these advancements improving individual day-to-day lives, but are also providing businesses and companies with tools which, in this particular case, improve their understanding of the consumers trends (needs and wants), as well as of the things they'd like to see in the future. Thanks to the introduction of data mining, the gathered information gives business owners a positive review of what is – according to the consumers – going well, and what should be changed.
The process is a simple data analysis that helps point out patterns and/or anomalies in customer behavior. The patterns reflect where and how the businesses are working. Small businesses in particular are gaining a great amount of insight into what their customers want to see. In fact, a small business can understand and predict customer preferences and likely behaviors by analyzing the collected information. Then, the information can be analyzed and studied by comparing it to other similar data. By doing so, the analysis gives the small business owner a unique and original bulk of information regarding its customers. This information, apart from directly helping connect to the consumers, also produces a great array of economic advantages.